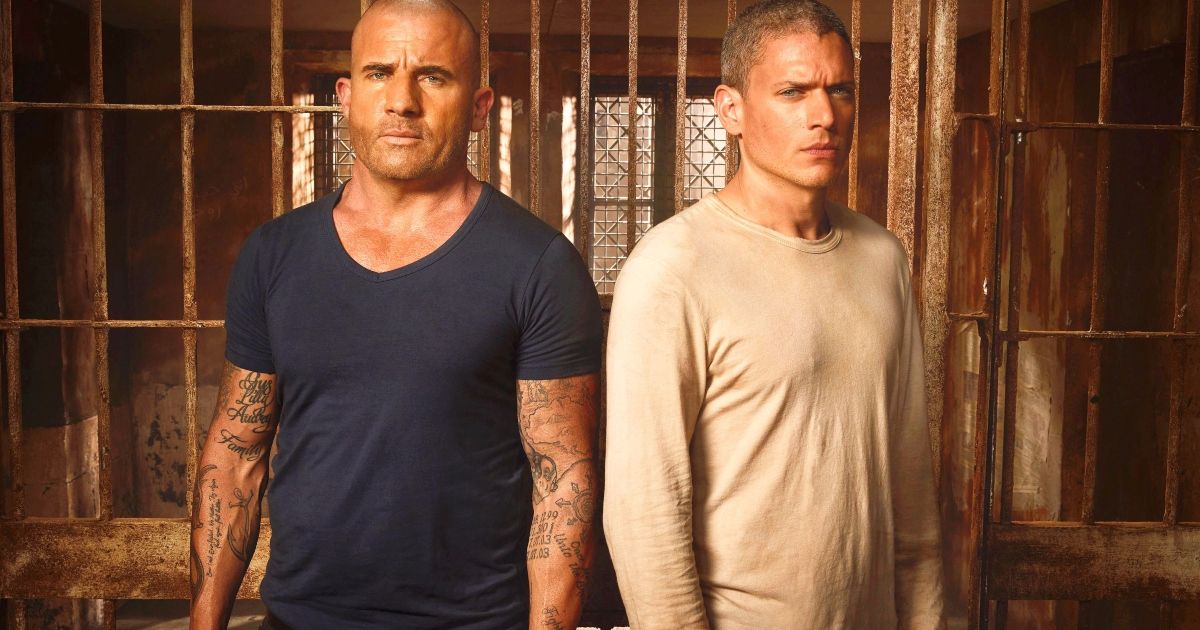 The Best TV Shows and Miniseries Set in Prison, Ranked
Some of TV's most daring and compelling shows are set in prison, illustrating the harsh realities inmates face while behind bars. For decades, the small screen has brilliantly told compelling stories set within the walls of such installations, both shocking and upsetting to audiences with their gritty and heartbreaking stories. It's often not easy to bear the atrocities that happen every day in prisons, and the shows that bring such horrors to life deserve immense praise and appreciation. Some marvelous actors have graced the headlines of prison-themed programs, captivating viewers around the world with their raw performances.
The Netflix Juggernaut Orange is the new black became the streaming giant's biggest draw when it premiered in 2013, introducing fans to the unique personalities of Litchfield Penitentiary in the dynamite series. Revered stars Benicio del Toro and Paul Dano were exceptional in their roles as true criminals Richard Matt and David Sweat on Showtime's Escape to Dannemora, which featured their harrowing escape from a New York correctional facility. Here are some of the best TV shows and miniseries set in prison.
8

Buried
The 2003 eight-part series Buried chronicles the life of guards and prisoners at Her Majesty's Mandrake Hill Prison in England, centering on first-time offender Lee Kingley as he tries to navigate his new reality behind bars after being sentenced to 10 years in prison. With The Walking Deadstarring Lennie James as Kingley, the gripping program highlights the daily struggles for survival at HMP Mandrake while portraying prison psychologists and officers as they interact with each other and inmates. The producers of Buried set out to present an authentic look at prison life in the UK, in the hopes of accurately depicting "the strict hierarchy that exists among prisoners and the tacit cooperation that allows six officers to govern hundreds of inmates."
seven

Time
Sean Bean and Stephen Graham portray two men on opposite sides of prison bars in the 2021 BBC drama Time, following newly incarcerated Mark Cobden (Bean) as he struggles not only with deep guilt for the crime he committed, but also for the dangerous and unstable new world he finds himself trapped in. Cobden meets the honorable prison guard Eric McNally, who does his best to care for the new inmate while trying to protect those in his care; the kind-hearted officer finds himself faced with a deep moral dilemma when a ruthless and deadly prisoner threatens both his personal and professional life. Time garnered immense praise from critics and audiences alike, with Bean and Graham's performances hailed as the British television series' outstanding and realistic portrayal of the heavy subject matter.
6

Wentworth
Set in Wentworth Correctional Center in Australia, the drama series Wentworth serves as a 21st century reimagining of the 80s soap opera Prisoner, focusing on new transplant Bea Smith as she awaits her impending trial for the attempted murder of her husband; Bea is soon forced to fight for her survival and maneuver Wentworth's intimidating hierarchy. The show's producer, Jo Porter, wanted revamp the Aussie classic and explore "women's politics in a world with few men, and how experience challenges and changes them, sometimes for the better", while providing a backstory to Bea's early life in prison. Wentworth was a huge success, running for 8 seasons and gaining wide recognition during his tenure; the series won seven Logie Awards and four ASTRA Awards.
5

Escape to Dannemora
Boasting a dynamite cast of artists including Benicio del Toro, Patricia Arquette and Paul Dano, the 2018 Showtime limited television series Escape to Dannemora is based on the true story of the 2015 Clinton Correctional Center escape, in which two convicted murderers escaped from a New York prison with the help of a prison worker. Ben Stiller directed the gripping program, chronicling the efforts and actions of criminals Richard Matt (del Toro) and David Sweat (Dano) as they become romantically entangled with Joyce "Tilly" Mitchell (Arquette) and work out a dangerous plan to flee the establishment.
Related: These are Benicio del Toro's best performances, ranked
While critics and audiences couldn't get enough of Escape to Dannemora, the subject of the show Joyce Mitchell had a less than rave review, have said behind bars that Stiller was "a liar like the rest of the world. He doesn't care about the truth. All he cares about is making millions with me. He's an idiot."
4

The night of
The Emmy-winning crime drama miniseries The night of tells the harrowing story of a Pakistani-American college student who is arrested for murder after a wild, drug-filled night in Manhattan that resulted in the murder of a mysterious woman he met in the city. Riz Ahmed portrays Nasir "Naz" Khan, a college student who is sent to Rikers Island for the crime where he must await prosecution; Naz is defended by determined lawyer John Stone (an incredible John Turturro) and must find a way to survive in his precarious new home while proving his innocence.
The night of went on to garner two Golden Globe nominations and won five Emmy Awards, with Detroit News proclaiming in their review, "A gripping collision of race, religion, justice, incarceration and violence wrapped in a modern murder mystery, The Night Of is perhaps the best limited series HBO has made since the premiere. season of real detective."
3

Prison Break
The fan-favorite Fox drama series Prison Break follows Michael Scofield (Wentworth Miller) and Lincoln Burrows (Dominic Purcell), two brothers who hatch an elaborate and dangerous plan to escape from prison after Burrows is framed for murder and is to be executed. Scofield is a savvy structural engineer who tattoos the prison layout on his body and gets sent to the same facility after committing an armed robbery, on a crusade to save his brother. The intricate tattoo containing the prison map took five hours to apply to Miller. Prison Break ran for four successful seasons and received numerous accolades, then released a final episode and TV movie before being revived in 2017 for a fifth season.
2

Orange is the new black
The hit Netflix original drama series Orange is the new black centers on usually law-abiding New Yorker Piper Chapman, a woman who is sent to a minimum-security federal prison after being convicted of a crime she committed a decade prior with her former girlfriend. There, she meets a multitude of colorful and eccentric personalities that she must learn to get along with, in addition to navigating life behind bars.
Related: Best Netflix Original Series, Ranked
Based on Piper Kerman's memoir, the popular program was co-created by Jenji Kohan, who saw the lead role as a "Trojan horse" for adaptation and wanted to portray characters whose demographics not often represented on the small screen. Orange is the new black was advertised throughout its seven seasons and won numerous accolades, including Emmys and Screen Actors Guild Awards, as well as a Peabody.
1

ounces
Set in the fictional Oswald prison facility and the experimental wing known as Emerald City, the thrilling drama series ounces delves into the lives of officers and inmates at the strange prison, showcasing their day-to-day interactions and experiences as prisoners attempt to be rehabilitated. The nickname "Oz" is a direct reference to the cinema classic The Wizard of Oz and was actually the first hour-long drama to be produced by HBO.
The groundbreaking program took advantage of its premium cable platform and was able to feature gritty and intense elements not accepted for mainstream television at the time, such as drug use, violence, profanity and sexual assault. . ounces boasted an impressive ensemble cast including Ernie Hudson, JK Simmons, Rita Moreno and Edie Falco, and was a critical and commercial success for HBO, helping the network establish a reputation of both acclaim and infamy. The Montreal Gazette called the series "a spellbinding viewer will find themselves utterly absorbed in the politics of power and the elaborate rituals of prison life".